TOMATOS t-shirt bag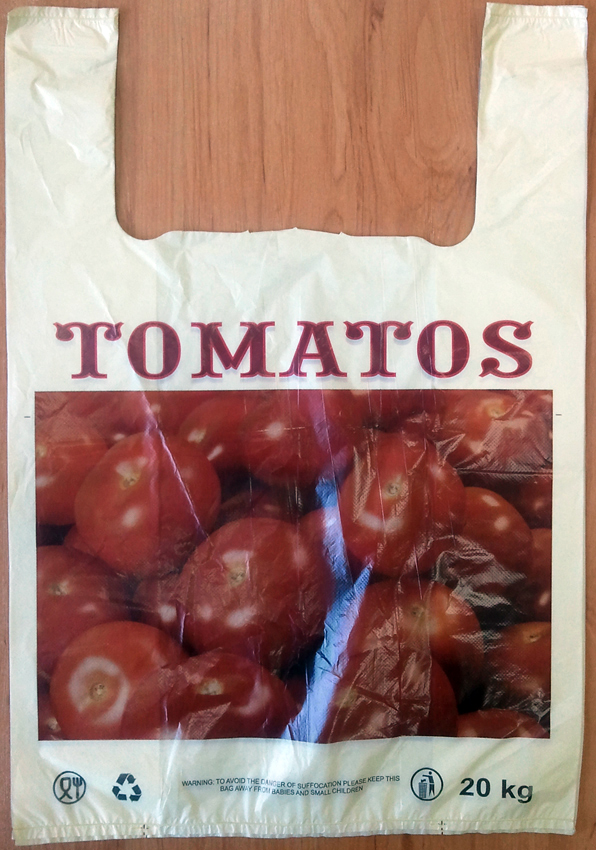 English
T-shirt bag with full-color single-sided printing.
Material – HDPE (high density polyethylene) with a thickness of 12 microns.
Bag dimensions: 290*430.
T-shirt bag has utilitarian designation; however, it can serve as an advertisement for your brand, your company or its products. We will produce bags with application of any intended image.